LET'S TALK ABOUT FLEXIBILITY
Road/rail flexiblity for a sustainable work chain
Road/rail flexibility for a sustainable work chain. We have made it our mission to design, manufacture and supply reliable, high-quality, innovative equipment for the rail industry worldwide.
Eco Rail was founded in 2019, to manufacture flexible end-to-end solutions for railway maintenance.
We are part of Sunds Industrier AB, a Swedish company started in the 1960's and specialized in stainless steel and high-quality welding.
As a result, our workshop professionals and our engineers combine the best of two worlds: long experience of high-quality steel production and innovative ideas for rail maintenance. 
We take our pride in meeting your needs. Firstly, we address two factors crucial to rail maintenance: time and safety.
Too many machines cost time, energy, money and risks, in both usage and maintenance. And you should not have to change machines just because you get on the rail tracks.
With a road registered Eco Rail MPC, the same machine that transports you and your equipment can easily start working on the tracks. Furthermore, you can get it adapted for multi gauge.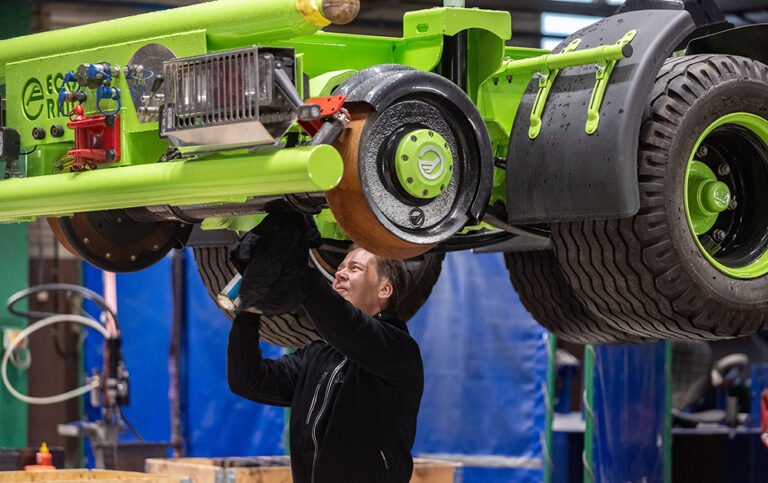 EXPERIENCE gives good judgement and makes decisions strong. Transparent teamwork helps us develop each other, our processes and our products.

SAFETY in everything we do, provides safe solutions for our own business and yours.

FLEXIBILITY in collaboration and implementation makes us challenge ideas and create innovative solutions for you.

COMPLEXITY and responsibility develop our work and meet challenging requirements of your business.

QUALITY that you can see and feel, creates functionality and safe purchases. We always do our best.